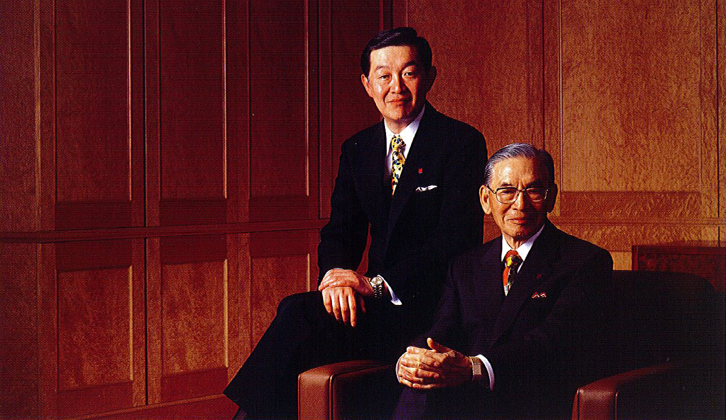 Mainami Trading, the forerunner of the Mainami Group, was established over 70 years ago. Through that time, the Group has prospered, weathering the storms of inclement economic climates, and has steadily expanded its activities. The company initiated fuel supply operations, aimed at the first privatized Japanese airlines, immediately after its founding. The operations made Mainami a recognized name on the tarmacs of airports around Japan. Riding on the waves of motorization and industrial progress, the company advanced into general and specialized petroleum product businesses. The Mainami Group of today comprises 8 subsidiaries and affiliates covering 6 lines of business, which include aviation fuel, petroleum products, logistics, information and publication, amusement, real estate management, engineering and finance development.
The present economic environment is in a period of major transition. Many companies are struggling to chart a course through these times. The airline industry and the petroleum industry, where the Mainami Group has its core interests, are facing additional pressures, as a global wave of competition courses through those industries. The entire Group is strenuously working as one as it navigates these challenging times.
A period of great change is also a period of major new business opportunities. Thus, the Mainami Group is working toward a group business model that will guarantee the Group a prominent position in the future. In addition to expanding and developing existing lines of business, the Group is actively acquiring personnel and management knowhow in an effort to establish what will become the core operations of the next generation.
Be quick at times. Be bold at times.
The Mainami Group has overcome much competition due to its daring decisions and quick response. Today's dramatically changing environment is all the more reason for the Group to keep up that spirit and boldly advance to a new stage. The expectations are clear. The Group must demonstrate a strong will to accommodate change in the present and a strong desire to adapt,with an eye to the future.
Tomokazu Minami
President and CEO, Mainami Holdings Co., Ltd.